We need to assemble a multitude of wise voices to speak out and peacefully initiate action to diminish the expressions of hatred and hostility now threatening to destroy our democracy.
Watch a Message from co-founder Christian Hageseth
Volunteers & Contributors
Support Wise Speech & Kind Words in 2023!
Ronald Alexander
"Having wise intention is more than merely ethical; it's necessary for psychological well-being and clear thinking."
Jack Kornfield
"For as long as Earth and sky endure, may I assist until all living beings are awakened."
Rick HAnsen
"Do what you can to protect yourself from hurtful words from others. Prevent them in the first place, if possible, by "talking about talking" 
Louis D. Brandeis
"If there be time to expose through discussion the falsehood and fallacies, to avert the evil by the processes of education, the remedy to be applied is more speech, not enforced silence."
We Have The Power To Protect Our Future, Using Non-Violent Speech
Witnessing the unrestrained assaults; intentional acts that the First Amendment's provision for Free Speech is powerless to prevent, we propose the creation of a non-statutory, ethical, and moral code of conduct of how we need to communicate with each other especially when it comes to politics or religious beliefs. As a nation, we must change our manner of communicating, whether it be spoken or written, if we are to cool down the heated rhetoric that could prove to be fatal to our democracy.
We adapted the term, Wise Speech, from the Buddhist's Eightfold Path term, "Right Speech".
Wise Speech Meets The Holidays!
Your Wise Speech Charity.The Wise Speech Foundation was created as a not-for-profit corporation on September 14. 2022. To view the Colorado Secretary of State's certifying document, click on this link.How You Can Get Involved Call (970) 222-2867 to VolunteerOr Contact...
The WSF Task: (Oath Keeping)We turn your dream to reality and we'll never stop until you're satisfied with the result.The True Civic DutyVitae consequat augue. Vivamus eget dolor vel quam condimentum sodales in bibendum odio urna sit amet. Luctus lectus non quisque...
Dare To Make PeacE The Way
Non-Violent Communication FTW 
Staggering social challenges are arising throughout the country, on the daily. The youth of tomorrow is dangling from a teeter totter, weighted down by a new form of violence, and they need to be rescued peacefully, before the aggression skyrockets any further.
As a paradoxical cultural tension boils away with the plunge to decay of the industrial revolution,  AI begins to bloom and has a massive impact on all aspects of humanity, including social interactivity.   We must find a way to evolve together nationally, so that we can adapt to the rapid shift of communications tech and create civil awareness among our peoples, that will preserve our culture and escape the loss of generations of progress.
Founding THE Sage Talk App
Establishing a social platform intended to express the diverse awareness of individuals, while mitigating peaceful talks and spreading actionable causes to encourage NVC Wise Speech throughout America.
Wise Speech Movement
Join the non-violent communication army, preserve our democratic rights to pursue happiness and peacefully unite our country with wise speech to save America.
Wise Authors
Discover the wisdom in America to preserve a peaceful democracy.

Wise Speech Oath
Take a stand for peace by making the Wise Speech Oath!

Sustainable USA
Wise Speech Foundation stands for peace in all communities.

Wise Speech Sage Talks
to Found USA Peace App
As we prepare for fast paced change the Wise Speech Foundation is turning a new leaf, pioneering peace with a critical community necessity. As the future brings new social challenges, we must gain more flexibility in order grow together as a culture. We are working around the clock to sew the seeds by supporting the non-violent communication revolution (NVCR) with a brand new USA Peace Talks App.
New Wise Speech App Conference
We're launching a new website over the holidays, and for our new years resolution we are creating a Wise Speech App to promote non-violent communication.   More Details
Seeding Wise Speech (Live Interview)
Join published author and tv host Christian Hageseth to learn more about spreading wise speech across the country and promoting NVC..   More Details
Wise Speech App Launch
We are nearly ready with our new NVC app! Over the holidays we chat with early adopters to gather community feedback, then we launch our wise speech together!   More Details
Prospective Partners & Sponsors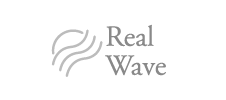 The President

Congress

Politicians

Small Businesses

Big Businesses

Employees
Universities

Sports

Boys & Girls Clubs

YMCA

Schools

Animal Shelters
Doctors

Humanitarians

Philanthropists

Anthropologists
Anthrophiles

Teachers
America

Activists

All Communities

Environmentalists

Philosophers

Students
Subscribe to Our Newsletter